WHICH BINGO NEEDED A UNIQUE VENUE TO HOST THE ANNUAL WHICH BINGO AWARDS 2017 IN CENTRAL LONDON.
Requirements
We have been working with Which Bingo for the past few years, finding a venue which is both unusual and offers great hospitality and a great functional space for awards ceremony. In addition we project manage the event from start to finish, and manage the event on-site to pull all elements of the event together. This includes booking audio visual, catering, entertainment and overall venue liaison ensure the smooth running of the event.
Solution
Cafe De Paris, one of the most famous entertainment venues in the world was a fantastic venue for the event, and an excellent follow up to previous venues (Madame Tussauds, HMS President on the Thames and Altitude 360 at the Millbank Tower). Mosaic Events also provided an Event Manager based in Central London with access to local suppliers.
Results
WhichBingo Awards 2017 was a hugely successful and enjoyable event for all. Visit their website here.
The team at Mosaic Events were fantastic from start to finish. The venue they sourced for us was spectacular and really helped set the tone for the whole evening. The mosaic team were professional and supportive at every step, and always there to respond quickly to any questions or last minute requests. We were originally concerned about an events company based in York putting on a show in London, but boy were we wrong to have that thought. It was fantastic and I would recommend them to anyone.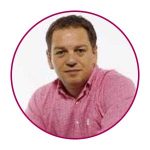 Phil Fraser
Managing Director