HISTORICAL ASSOCIATION
MOSAIC EVENTS HAVE NOW WORKED WITH THE HISTORICAL ASSOCIATION ON THE INCOME GENERATION AND EVENT MANAGEMENT OF THEIR ANNUAL CONFERENCE FOR 7 YEARS.
Requirements
To maximise the income generated for the Annual Historical Association (HA) Conferences and ensure smooth delivery of the Annual Conference which welcomes over 350 delegates in May annually.
Solution
Mosaic Events reviewed and made recommendations surrounding the exhibition and sponsorship opportunities. This included maximising venue floor space and creating twelve-month partnerships  which provided benefits for both the HA and commercial sponsors.
In addition, we have developed a conference website with online registration for delegates, speakers, and exhibitors. For the Historical Association we provide delegate management support leading up to the event as well as on-site.
Results
Mosaic Events have consistently secured annual sponsors for the Historical Association for the past 7 years.  The partnerships provide activity throughout the twelve-month period.  Some commercial partners have now sponsored and returned over a 6-year period.  Within the first year we increased overall revenue by 150%.
We provide seamless logistics and delegate management services which has seen support an audience growth at the conference over past years.  Feedback is always extremely positive and for many members it is a highlight of their calendar, with excellent content offered.
Mosaic Events enabled us to identify opportunities and maximise income from our Annual Conference adding to its overall success. We found them to be realistic, proactive and professional in their approach. In addition to managing our income for next year's conference, they have also found a great venue which will accommodate our complex requirements and we have also chosen to work with them for full event management.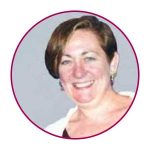 Rebecca Sullivan
CEO, Historical Association

Mosaic Events is a full service event management company that creates successful events; maximises sponsorship revenue and takes the hassle out of association management.
Mosaic Events
Tower House
Askham Fields Lane
Askham Bryan
York
YO23 3FS