MOSAIC EVENTS HAVE BEEN WORKING FOR THE TOURISM BUSINESS FOR THE PAST SIX YEARS ON VARIOUS EVENTS, INCLUDING THE NATIONAL HOTEL MARKETING CONFERENCE WHICH TAKES PLACE ANNUALLY.
Requirements
The Tourism Business require support with all pre event administration, management of delegates and logistics management on the day of the event also.
Solution
Mosaic Events provide full online delegate registration, with an option to process card payments and manage any delegate queries leading up to the event and provide full on-site event management support allowing the client to focus on networking with delegates and the content.
Results
The National Hotel Marketing Conference 2019 was a huge success, with fantastic feedback from the attendees. The client was delighted with the services provided, and we look forward to working with The Tourism Business again on events in the future, including the National Hotel Marketing Conference 2020.
The team at Mosaic provide a fantastic support to the events we run, which are primarily large-scale one-day marketing conferences for the tourism and leisure industry. I've found Mosaic to be 100% professional in their work, and enjoy the relationship and the excellent advice they give on all aspects of the event.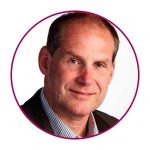 Martin Evans
Managing Director, The Tourism Business

Mosaic Events is a full service event management company that creates successful events; maximises sponsorship revenue and takes the hassle out of association management.
Mosaic Events
Tower House
Askham Fields Lane
Askham Bryan
York
YO23 3FS