YORK CONFERENCES
Case Study

YORK CONFERENCES
Case Study
YORK CONFERENCES
MOSAIC EVENTS DELIVERED A TRAINING SESSION WITH THE YORK CONFERENCES TEAM ON VENUE FINDING AND AGENCY SALES
Requirements
York Conferences and the team wanted to start offering a venue finding service to their clients when they are unable to offer conference space due to being busy or during term time. In addition, the sales team had previously struggled to engage events agents and wanted to increase the number of enquiries they are getting.
Solution
Sarah Byrne, Director of Mosaic Events created a bespoke training session for the York Conferences team and delivered this at their offices in one day with the agency sales session in the morning and venue finding taking up an afternoon session.
Results
This course was attended by all of the team one reported 'I loved that we weren't just talked at and we were set tasks to do throughout the day. The content was really relevant, and the session was kept on track throughout the day. Questions were answered well and to the point'.
I think I have done about every customer service and sales course going, but your session gave some great different phrases and tools. Since the training I've had one to one's with the sales team and their approach has completely changed. They are now really excited to get going with the sales list and I've heard them using some of the techniques on the reactive stuff and chases too. Your experience shone through and I think the fact that you know us so well and it was so specific was just fantastic.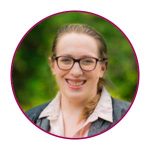 Sian Fraser
Conference & Events Manager, York Conferences