International Conference on Social Work
in Health and Mental Health
Case Study

International Conference on
Social Work in Health
and Mental Health
Case Study
INTRENATIONAL CONFERENCE ON SOCIAL WORK IN HEALTH AND MENTAL HEALTH 2019 (ICSW)
Requirements
To provide the ICSW team with full project management to deliver a global event in July 2019. Mosaic Events worked on this project over a period of five years.
Solution
We produced a project plan which lasted the duration of the planning process which outlined key actions, attended meetings with key stakeholders and kept minutes. In addition, we fully managed all delegate bookings including offering support with visa applications. We managed all abstracts for this event and helped with programming these into 12 streams running concurrently. Finally, Mosaic Events provided logistical support on-site, badging and all collateral for the event.
Results
With attendance from over 600 delegates from over 40 different countries from around the world attend a conference over a five-day period. We had over 450 applications for speaking slots and accepted 350 of these and hosted 70 poster sessions. All delivered seamlessly and to budget.
Mosaic Events have been incredibly professional and I have had the best experience over the past five years of any company associated with the higher education sector I found them incredibly responsive and useful in prompting me of what I needed to do at each step of the way. I wouldn't hesitate to recommend Mosaic to anybody wanting to host a large event.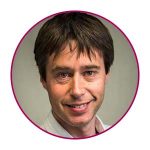 Martin Webber, Director
International Centre for Mental Health Social Research